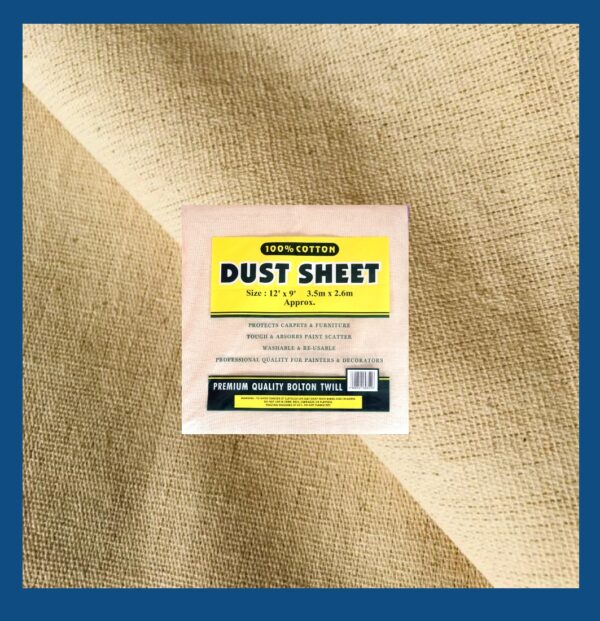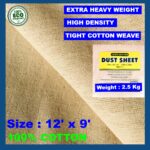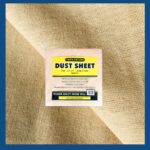 Canvas Dust Sheet.
Size : 12ft x 9ft ( Pack of 3 )
£39.99
Pack Quantity : 3 Dust Sheets

Size : 12ft x 9ft approx 

Weight : 2.5 Kg approx 

100% Eco friendly Cotton Bolton Twill Drop Cloth

Extremely tight weave with a thick thread

10 oz Heavyweight Canvas Weave

This dust sheet offers excellent absorption and protection

Ideal for serious Painters and Decorators

Washable and reusable

Hemmed on all four sides

Drapes well as the fabric is soft

Ideal for protecting furniture and floors when decorating.

Also used for covering items in storage

Oeko-tex tested for harmful substances
Description
Heavyweight "old fashioned" Bolton Canvas dust sheet. Features of this dust sheet are a close weave and heavy weight fabric creating excellent absorption & protection. Washable.
Widely used for covering furniture and floors. This is our most popular dust sheet and is widely used by builders and decorators.
The Dust Sheets are 100% Cotton Canvas and highest weight in the industry at this price.
They are fully washable and re-usable, and come in a cream/off-white colour.
Our cotton dust sheets are certified to OEKO-TEX Confidence in Textiles standards. This means that the raw materials used for manufacturing our Dust Sheets has been tested for harmful substances. Therefore you can be confident that our dust sheets has not been treated with substances that may be harmful to yours or your family's health.
Please Note : They are not water proof. If you need 100% Waterproof then see our Poly Backed Dust Sheets
Related Search terms:- canvas dust sheet, canvas dust sheets, heavy duty canvas dust sheets, cotton canvas dust sheets, canvas dust sheet b&q, canvas dust sheet uk, canvas dust sheets b&q, cotton canvas dust sheet, heavy duty canvas dust sheet, large canvas dust sheets.